Geomaterials
Products
Geomaterials
Geomaterials
Geomaterials
Geomaterials
Geomaterials
Products
Geomaterials
Geomaterials
Geomaterials
Production of GEOMATERIALS Red

Used glass as a raw material
GEOMATERIALS Red is a new and high quality foam glass aggregate product made from recycled glass. To produce GEOMATERIALS Red, recycled glass is sorted, cleaned, ground and blended with admixture. This process reuses valuable raw materials and saves energy initially required for the production of glass. Because of this, GEOMATERIALS Red has excellent energy balances.
The Manufacturing Process of GEOMATERIALS Red
GEOMATERIALS Red is sintered at high temperatures. The very new structured foam glass aggregate gravel occurs during a new developed expansion process instate of the art conveyor ovens at a modified sintering temperature. It is only through this most innovative manufacturing process, that it is possible to produce GEOMATERIALS Red foam glass aggregate into this technical form which satisfies the high standards of road construction. This is what makes GEOMATERIALS Red unique!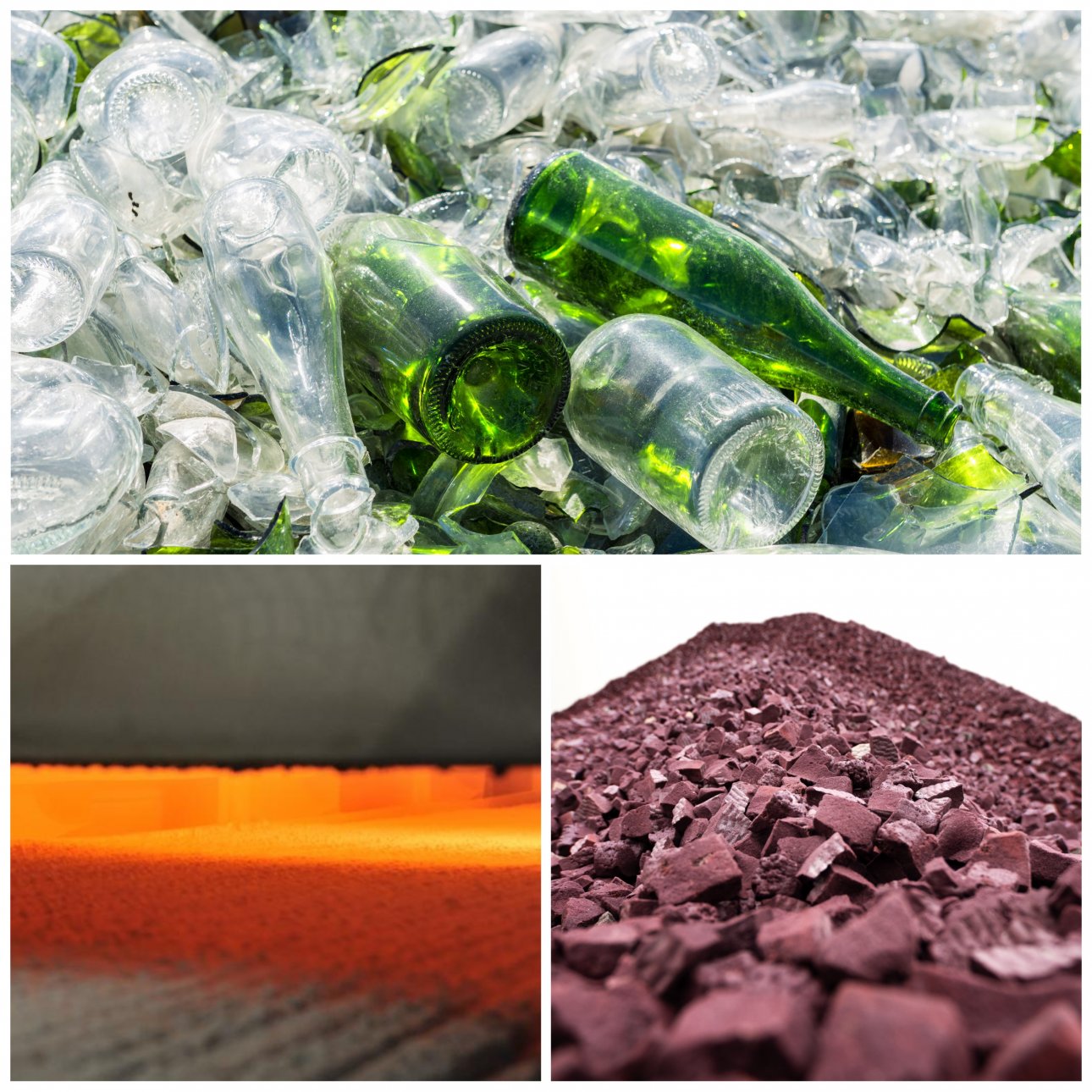 Area of Application


GEOMATERIALS Red
External cyclic loads (traffic loads) cause deformations in the structure and in the adjacent subsoil. The extent of these deformations can be approximated by determining the amounts of settlement.
Large-scale laboratory tests of the GEOMATERIALS Red composite system on simulated soils with different levels of stiffness were able to collect sufficient data to be able to offer system proposals in the planning phase of upper load-bearing areas in traffic route construction. In addition, GEOMATERIALS Red can provide an estimate of the deformations to be expected in the next 30 years.
And it is precisely these deformations or settlements that are greatly reduced in comparison to other systems in traffic route construction on settlement-sensitive soils!