Schlüsselbauer
Umbrella brand SCHLÜSSELBAUER

who we are and what we do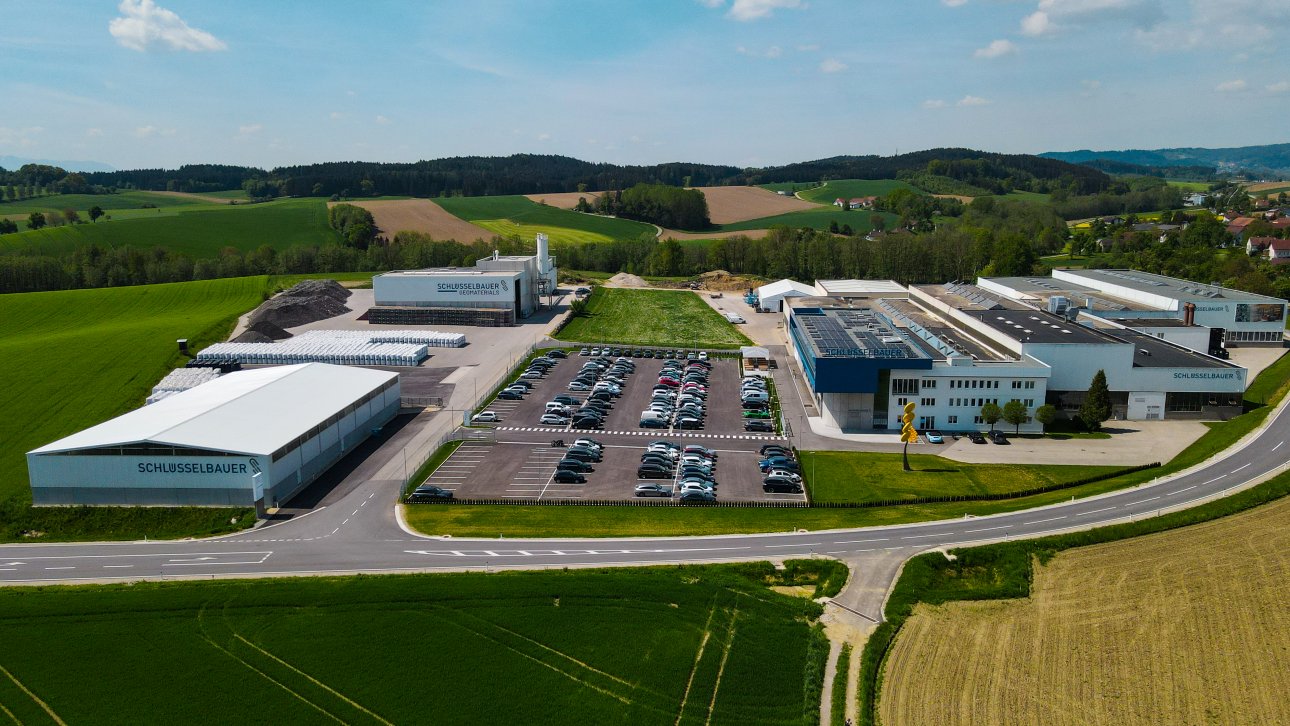 Our heart beats for high-quality technology, for advice, service and quality. Technology supports, relieves, opens up new possibilities. An exciting challenge that creates perspectives and shapes the future. Our employees are our basis, our backbone, our most important asset. Everyone contributes to the success and satisfaction of everyone through their qualifications, responsible action and commitment. The appreciation and individual development of each individual is particularly important to us. Because only together can we create "technology for people" as the central basis of an environment worth living in. A nice task! Be there, stay there - with your competence, your responsibility, your initiative!
SCHLÜSSELBAUER Geomaterials

Our Philosophy
We produce high-quality building materials, which are mainly obtained from waste glass. We offer our customers sustainable and ecologically sound building materials that meet the requirements for a solid foundation with the best material properties.
Organized together

SCHLÜSSELBAUER Geomaterials is a member of the following organizations

Fachverband Schaumglasschotter e.V.
Hübelteichstrasse 17
D-95666 Mitterteich
Tel +49 9633 4007690
info@fachverband-schaumglasschotter.org
fachverband-schaumglasschotter.org

Passivhaus Austria
Anichstraße 29
A-6020 Innsbruck
Tel: +43 512 570768
office@passivhaus-austria.org
passivhaus-austria.org
Österreichisches Umweltzeichen
Verein für Konsumenteninformation
Linke Wienzeile 18
A-1060 Wien
Tel.: +43 1 58877-0
umweltzeichen@vki.at
konsument.at/umweltzeichen
Schlüsselbauer Employees

Jobs and careers at Schlüsselbauer GEOMATERIALS
We are an international manufacturer of industrial machines and the leader in highly automated production plants for concrete pipe and manhole components.
In the familiy-owned company Schlüsselbauer are always waiting exciting job assignments for motivated and flexible employees.
Did we pique your's interest? Your application is your personal business card – convince us to invite you to a personal conversation.